Hello, earthlings and extraterrestrials!
So, I am SUPER excited to announce BLOG-TOUR SIGNUPS for my debut novelette
A Beautiful Disaster.
You can add it on Goodreads
here
.
I expect to (hopefully??) have it published by July 20th. Then it will be avaliable for purchase on Amazon Kindle. I am so so so so excited!
as excited as elmo over here.


In case you need a reminder as to what my book's actually about, here ya go:
X
When Wither is crowned king of the faerie, he knows that it is up to him to free his people from the UnderKingdom, a vast network of mines that his people have been confined to for a thousand years. In a desperate attempt to prove himself, he kidnaps the pyxie princess and swears that he will stop at nothing to convince her to help them.
When Aspin, princess of the pyxie, finds herself in the UnderKingdom, her first instinct isn't fright- she has never been frightened of anything, for there has never been anything for her to be frightened of. When she meets the faerie, she agrees to help them into the world- into the light. A thousand years is far too long; no one should be in the dark that long.
Together, Wither and Aspin launch headlong into an adventure, setting off a chain of events out of their control.
X
But you want to know how to sign up for the blog tour, don't you? All right, I'm getting to it. Calm yourselves. The form is right below....
THANK YOU SO MUCH
. Have I mentioned how excited I am? I cannot WAIT to share this story with all of ya'll.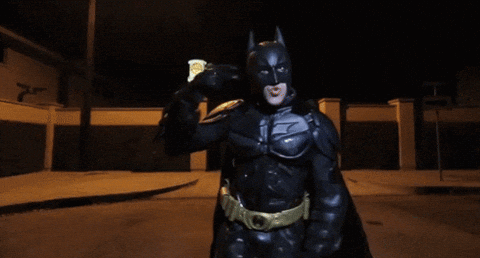 Even Batman is excited.
Are you excited?? Are you as excited as Elmo? or are you more of a Batman level excitement?
Thanks, May. Now whenever I look at this GIF I feel the need to say no, BatGIRL. :p