Hello, earthlings and extraterrestrials!
are there any extraterrestrials reading?
Today's post is brought to you by summer. And not just any summer, either. A wet summer. Because sun and sand were not in my future, apparently.
So, I'm the type of person who loves doing things over and over again.
Examples:
"Hey, Daisy, you wanna watch TV?"
"YES!"
"I was thinking this new mo-"
"LEGO Batman."
"We watched that yesterd-"
"LEGO. BAT. MAN."
"Hey, Daisy, watcha listening to?"
*holds up phone to show*
"It's... on... repeat?"
"Indeed."
"Whatcha readin'?"
"Percy Jackson."
"AGAIN?"
*hugging it close to chest* "If you insult it again, my dragon will eat you."
______________
I tend to do things over and over again until I'm sick of them.
I really like re-reading. Something about slipping into the familiarity of old stories is rather nice. The best thing (sometimes) is when a new book is just similar enough to one (or more) of my favorites that it feels familiar.
What does this mean?
It means that while most people who, upon reading a book about a boy who lives with his uncle and goes on a quest with bearded man, would roll their eyes, I am gobbling it up and feeling right at home.
Why?
Because it makes me feel safe. I know to expect a love interest. I know to expect a Chosen One. I know to expect special powers. It's... predictable in a good way. It helps if it has just enough new and different to be 100% amazing on all the levels.
That, and books with crazy plot twists and super unpredictable storylines actually drive me nuts. It's like, make up your mind where the story is going and quit scaring me, good sir. Not that a little bit of surprise is bad, necessarily. It's just that they're... exhausting, one after another like that, you know?
Easy reads have their place. That's why re-reading PJO and HP and the likes is so great! Sometimes a story doesn't need to make you think- it just needs to welcome you with open arms.
Of course, sometimes 'slightly' unoriginal can be 'extremely' unoriginal. That is bad. My dragon eats the bad ones. The bad ones are when they are so unapologetically ripping off another book that they just make you want to bang your head against the wall rather violently, a cacaphony of groans perpetuating the reviews...
You are right, it escalated rather quickly. Ahem.
So what am I saying and why? Basically, I guess I'm saying that... you don't have to strive to write 'anti-stereotypical' plots- but you shouldn't flat out copy, either. There's a happy medium in there somewhere.
Why am I saying it?
Because I wanted to, I guess, I dunno, I didn't have a reason.... I just like talking.
//
That entire little post there didn't have a. single. GIF.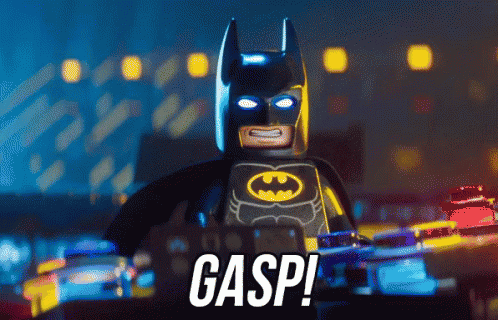 There... that's better. :)
Now, CampNaNo is coming up! I am super excited! I finished my #mysterious project, but I do have a couple of other ideas in the works.... How do you guys feel about robots?
SPEAKING OF, would any of you like to be in a Camp NaNo cabin with me? Shuffle and I are starting a private cabin. :)
Are you having a good summer? If not, I sincerely hope it gets better soon. Watch LEGO Batman- it's the panacea. It or Tamatoa, I'm not sure.
//
The Questions I am Leaving You With:
Are you having a good summer? Are you forgiving of unoriginal stories? Why or Why Not? Would you like to be invited to a Camp NaNo cabin? How do you feel about robots?
You guys cool with this being a staple? another question, oh no