I hadn't been in the doll world very much these past few weeks, just enough to note the sewn-on underwear and squishy vinyl drama, but really, other than that? I was totally out of it.
So you can imagine my surprise this morning when I saw
Nanea Mitchell
out there in the cosmos.
via
My reaction: via
She will be making it to my house somehow.
She's
amazing.
She's from my *favorite* time period, and she is *adorable* and I cannot wait to take pictures of her asdfjkl!
I then saw Logan and Tenney and was all amazed because I think they turned out *really* well- Logan reminds me of a Bitty Twin, and I think he and Leo would hang out.
via
Then Z.... she caught me off guard. I was *not* expecting her. I also *really* like her! She should join us too. *looks around frantically* *makes space*
via
I NEED THE BANJO AND MICROPHONE I MEAN!
via
And FELICITY OH MY WORD FELICITY IS BACK WOO-HOO! *fist pump*
Who's happy to be back in the doll collecting world?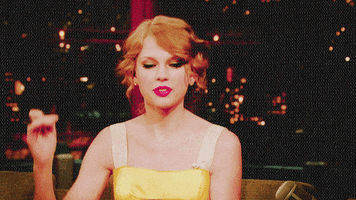 via
remember this GIF, Loren? XD XD
-Daisy