Many people have suggested that i become a 'Gray Jedi'. I am extremely sorry, but the Jedi aren't gonna have me in their ranks for a long time yet. I am a PILOT. I fly a TIE FIGHTER that I stole borrowed from the Empire. And my name is Maraya Nightfly and I am friends with a twi'lek and are there cats in Star Wars?
I do have a lightsaber though, just because I bought one from someone.
That is my final answer.
-dings buzzer-
THANK YOU, THANK YOU.
Anyways, all this Star-Wars-ing inspired me to write a Fan Fiction- I should be posting chapter one in the next few days. :)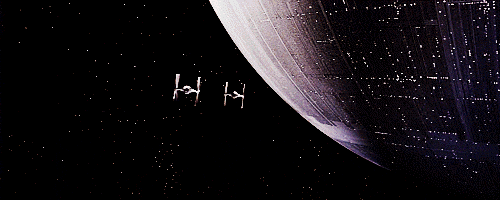 ~AnonymousA~