So.
I may have missed three poems. And I may have forgotten about BIBPC. Are you mad at me? Probably. Did I fail miserably? No. Am I asking myself questions? Yes. Now be quiet.
Did I watch Zootopia last night instead of writing poems? Yes, yes I did.
Does that bother me? No, no it does not.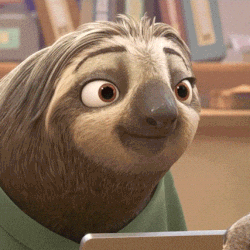 via giphy.com
~AnonymousA~